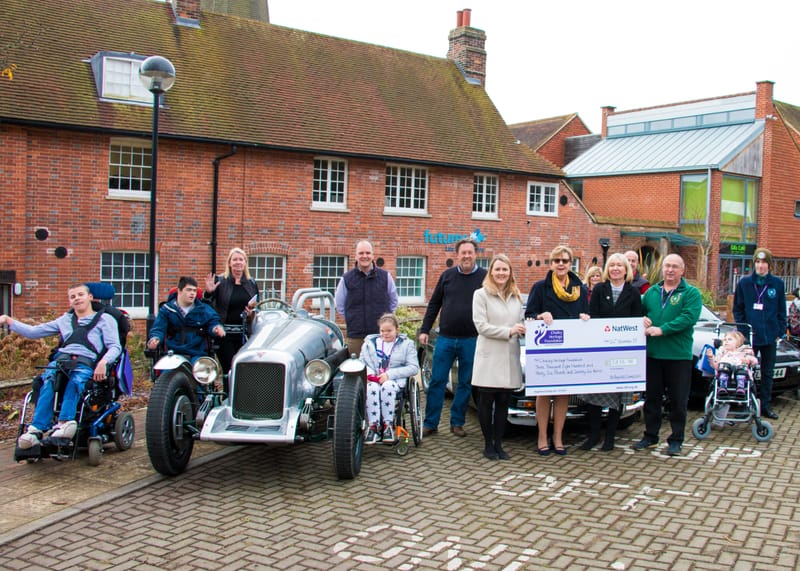 The story starts back in 1949 when the Bentley Drivers Club went searching for a suitable site on which to race. At that point in time all the good places were still under the control of the military. But then they found a steep little lane in Sussex and started to blast their way up the hill. BARC assumed control of the racing and the event continued through to 1967. All was going so well, then a Lotus (Lots of Trouble Usually Serious) departed the lane and collided with a group of unfortunate ramblers who were rambling lower down the hill. That was that, no longer considered to be safe and manageable the event was halted.
Fast forward to 2014 when Bo Peep founder member Rob Bryant was on one of his usual walks along the hill top and decided to deviate from that usual route. The subsequent climb back up the very steep and twisting lane gave rise to the thought that "this would make a great place for a hill climb". Back at home and after a brief bit of on line research the history of the hill was revealed. The hill climb would return!
It took almost eighteen months to plan. Permission from the Firle Estate was gained, local residents and farmers came on side and then Wealden District Council consented to close the lane for just one day in September. That first event attached itself to a charitable cause, the Chailey Heritage Foundation.
The fourth hill climb took place on Sunday 16th September 2018. The total raised by our sponsors, drivers and the general public after the fourth running of the revival has provided our chosen charity with funds totaling a little under £16,000 to date. So join us in September 2019 and help us to help those less fortunate than ourselves.