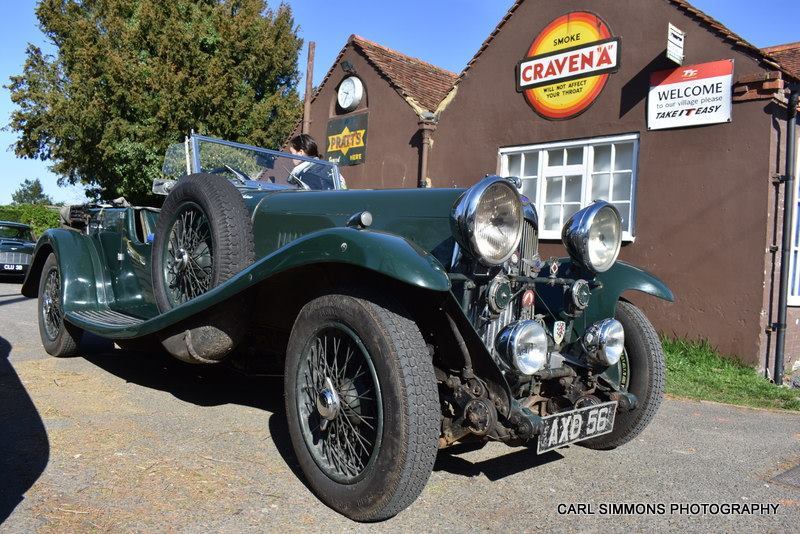 All events planned for this Spring and early summer have been postponed. Those that have pre-paid for the Spring Tour may of course request a refund on their payment. It is intended to run the tour as soon as it is possible to do so, whenever that might be.The September hill climb is planned as usual, hopefully it will prove to be a great way to celebrate a return to normal socialisation. The opening and closing dates for registration will remain the same as previous years (May 1st to the end of June) The only difference being, that no monies will be requested from participants until it is clear that the event can take place. Keep an eye on this page, Fb and your e mails if you subscribe to them for updates and alterations to our plans. Best wishes to all, keep safe and well. Sunday 29th March, Spring Tour, "The Brown Train Special".
Meet at the Six Bells, Chiddingly @ 09:00 for breakfast then an approximately a 60 mile tour based around the route of the former Wealden Railway Line ending at the Anchor Inn, Barcombe Cross for lunch (not included in the price). Price per head £15.00, 25 cars first come, first served. Let Rob know via e mail, Fb or text (07895 754663) to book a place, also note any dietary needs for the breakfast.
Sunday 26th April, National Drive it Day. The Ash Tree,
Brown Bread Street.
Meet at the Beachy Head PH car park at 10:30 for a trip in the name of "Drive it day" or meet at the Ash Tree at midday.
Drive it Day rally plates are available from Dragonflyrally.co.uk, £8.95.
Saturday & Sunday 2nd & 3rd May. Magnificent Motors, Eastbourne.
Not a B.P.D.C. event but join the Junkyard Motor Club on their stand if spaces allow, let Rob know if you are interested.
Sunday 31st May,
Yew Tree Chalvington.
Sunday 28th June,
Six Bells Chiddingly.
Sunday 19th July,
Ash Tree, Brown Bread Street
Sunday 9th August, Waldron Classic Car Show.
The club would like to support this local charitable event, let Rob know if you would like to come along.
Sunday 30th August,
Yew Tree Chalvington.
Sunday 20th September,
The Sixth Firle Hill Climb Revival.
Registration will open on May 1st and remain open until June30th. See the hill climb 2020 page for further details.